MSE Support Program helps Micro and Small Entrepreneurs improve their business by providing them with a 12-sessions-course called Basic Management Training ( BMT ). Our ambito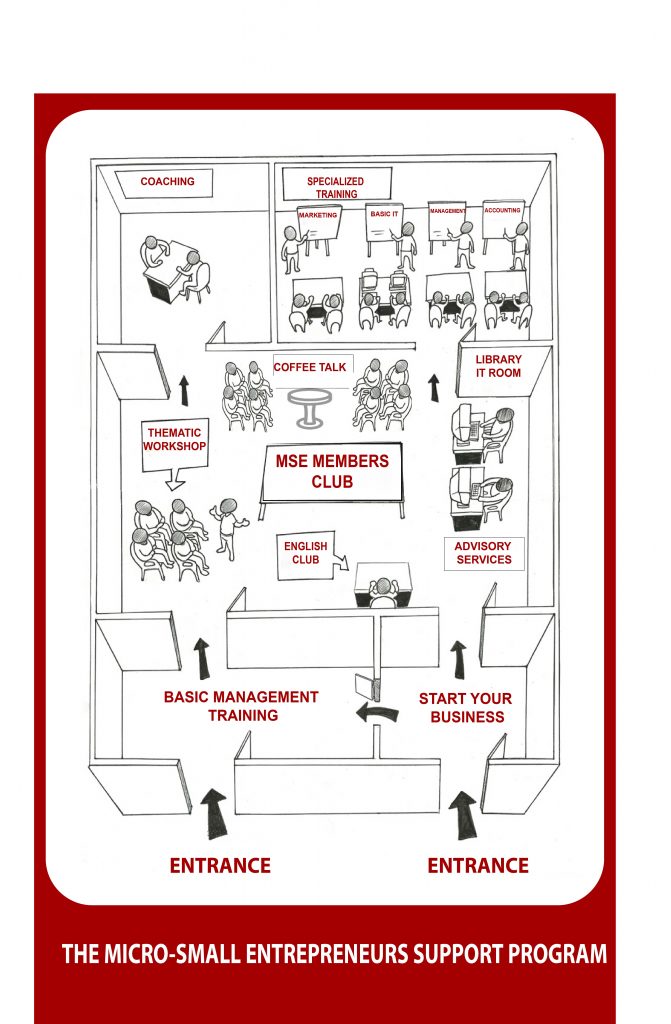 n is to build a ecosystem for MSE community with many aspects to support them.
Apart from BMT, we also have another course named Start Your Business (SYB), this course is designed for those who have already had the business idea and in need of business knowledge to transform it into a practical business plan.
MSE Club : After finishing the BMT program, the beneficaries  can join the MSE club and its useful activities: Thematic Workshop, Business Talk , English Club, Coaching Program, Advisory,etc
Specialized Training:For those who are eager to develop their business properly, IECD offers many advanced courses such as Basic Computing Skill, Advanced Marketing, Management and Accounting to supplement their needs.